27 Apr

The PRIMUS AERO Partner Network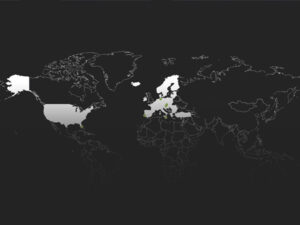 Introducing the PRIMUS AERO Partner Network
Are you tired of working for someone else but also hesitant to start your own business from scratch? Then, the PRIMUS AERO Partner Network might just be the perfect opportunity for you.
Our network is built on the collaboration of multiple independent companies across the world, allowing us to provide expert support to our customers globally. With the PRIMUS AERO Partner Network, you have access to an extensive pool of knowledge and skills, ensuring that there is always someone to help solve any issue that arises. By now, we have five offices spread all over the globe: Graz, Vienna, Malta, Fort Lauderdale, and in Portugal. Our vision is to set up a Network of PRIMUS AERO offices spread worldwide and be close to customers anytime.
So, why should you consider joining the PRIMUS AERO Partner Network? For starters, you'll have the freedom to be your own boss and run your own business. Our partners found their own independent companies which operate under the umbrella of the PRIMUS AERO brand. Therefore, our partners must possess an entrepreneurial spirit, a desire for independence, and have substantial work experience in the business aviation industry. By becoming a part of this partnership program, you are able to take advantage of the network's established brand and reputation, reducing the risk associated with starting a business from scratch. We operate on a proven business model that has been successful for multiple partners. Following this model can make a big difference in your chances of success and help you avoid common pitfalls. The partnership agreement and network handbook provide clear guidelines and rules, ensuring that all partners are working towards the same goals and standards. Beyond that, being a partner enables you to participate in business aviation trade fairs and conferences such as EBACE and European Rotors. Thus, you not only gain from the partners within the network, but you also come into contact with other players in the business aviation industry.
Joining the PRIMUS AERO Partner Network also offers numerous benefits that you wouldn't want to miss out on. From day one, our team will be by your side as the first point of contact for whatever you need. This includes founding a company and choosing an office location. From CAMO approval, market reports to legal advice, we have got you covered. Our internal training, marketing and brand templates, email account, and financial support – including accounting preparation, tax advice, and budget planning – help ensure your success. Furthermore, as a partner you'll receive additional services such as holiday replacement coverage. With our comprehensive support, you can focus on what you do best – serving your clients and growing your business.
Join a network of support, not a competition.
At PRIMUS AERO, we believe in collaboration, not competition. Our Partner Network aims to provide worldwide technical services for the business and private aviation industries, with partners supporting each other, rather than competing against each other. Communication and referral opportunities between partners further strengthen the network and help grow your business.
So, what does it take to become a Partner? If you have a strong sense of entrepreneurship, are a self-starter, proactive, competitive, and cooperative with good communication skills, and are ready to start your own business, you're already on the right track. Familiarity with human factors and safety management systems, as well as computerized maintenance programs such as CAMP or CMP, will also be an advantage. All applicants are vetted as thoroughly as PRIMUS AERO employees, including a multi-stage interview process and a competence assessment by our in-house compliance department. Consequently, you can be confident in the quality of your fellow partners.
It's a Win-Win-Win situation for everyone involved. You have the potential for financial growth, as well as the freedom to run your own business. Our network gets to expand, and our customers receive even better expertise and support. So why wait? Get in touch with us today to find out more and see how you can become part of the PRIMUS AERO Partner Network.
For more information, use the contact form here on our website.